Case study four
A TV presenter and director involved in property programmes contacted Domus when he was nearing the end of a complex re-development project on his own home. The clean open spaces created during the make-over required contemporary units with discreet fittings that would blend in with the scheme, rather than stand out against it.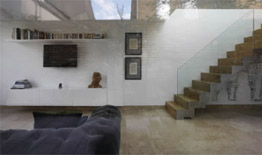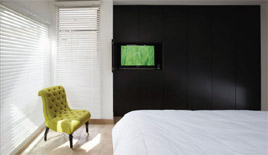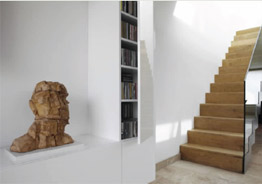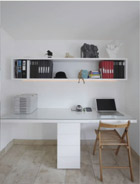 Top left: A floating shelf above a narrow, wall-mounted unit creates a focal point on the long side wall.
Above: the wardrobe, finished in a dark lacquer, also contains a 'secret' panel for the TV on a pivoting base.
Far left: this tall, narrow unit is customised to be just deep enough to contain DVDs, so that they can be efficiently stacked and arranged and therefore easy to select and replace.
Left: the central drawers that support this desk means that they are accessible from both sides.
Click on images to enlarge