Product range
Domus is introducing a range of products to complement it's bespoke work.
RANDOM is a range of 25 mitred cupboards that can be put together or apart to create an endless amount of uniquely designed installations.
Below is a small selection of what can be achieved, followed by the sizes of the 25 cupboards.These carefully worked out sizes and the fact that you can have any depth allows you to create the RANDOM steps.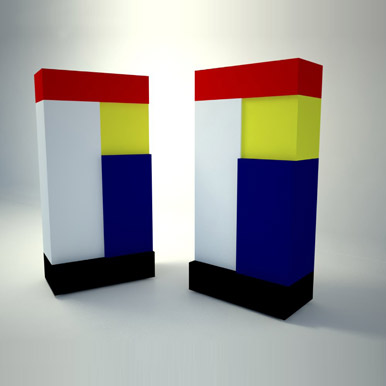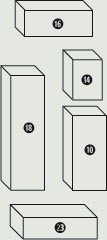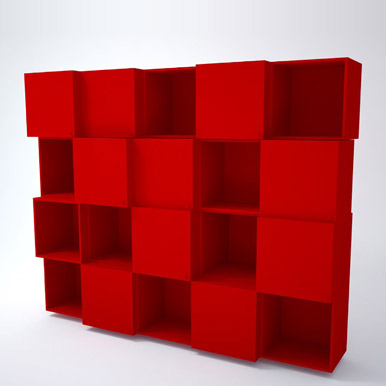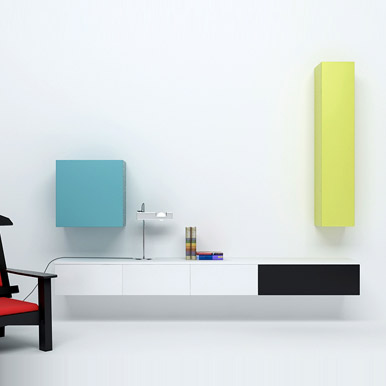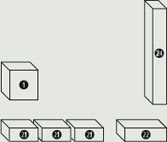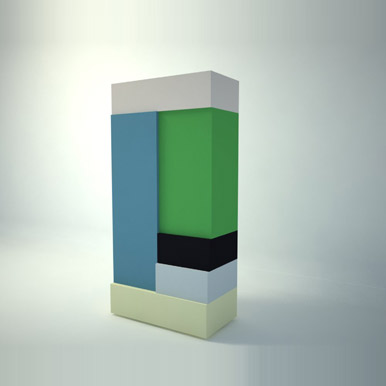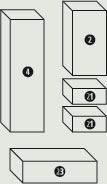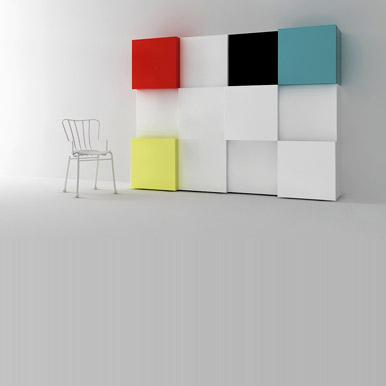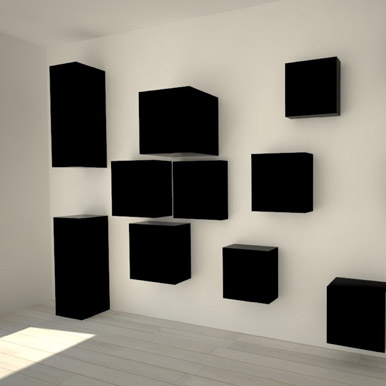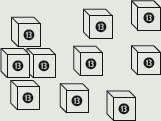 | No. | W | | H | | No. | W | | H |
| --- | --- | --- | --- | --- | --- | --- | --- | --- |
| 1 | 640 | x | 640 | | 14 | 440 | x | 640 |
| 2 | 640 | x | 960 | | 15 | 440 | x | 880 |
| 3 | 640 | x | 1280 | | 16 | 440 | x | 960 |
| 4 | 640 | x | 1600 | | 17 | 440 | x | 1280 |
| 5 | 640 | x | 1920 | | 18 | 440 | x | 1600 |
| 6 | 500 | x | 500 | | 19 | 440 | x | 1920 |
| 7 | 500 | x | 640 | | 20 | 320 | x | 320 |
| 8 | 500 | x | 820 | | 21 | 320 | x | 640 |
| 9 | 500 | x | 960 | | 22 | 320 | x | 960 |
| 10 | 500 | x | 1280 | | 23 | 320 | x | 1280 |
| 11 | 500 | x | 1600 | | 24 | 320 | x | 1600 |
| 12 | 500 | x | 1920 | | 25 | 320 | x | 1920 |
| 13 | 440 | x | 440 | | | | | |